We Bring
Magic

to Your

Website

Social Media

Online Presence
Unlock the power of online presence with CEO Junction
digital marketing.

web designing.

social media.

Logo designing.
From SEO to social media management and beyond,  our Services helps to elevate your online presence and boost your ROI.
Lauch Your
Website

Today!
Don't be the only one at the party without a website! Our Website Designing services will get you all dressed up and ready to impress your guests online.
We build ideas driven by the future.
Interaction Design
Creating engaging and user-friendly digital experiences through effective design and functionality.
Search Engine Optimization
we specialize in optimizing search engine ranking factors to enhance website visibility and drive organic traffic.
eCommerce Solutions
we provide tailored eCommerce solutions that are designed to elevate customer experience and drive maximum sales.
Branding
we develop and execute branding strategies that establish a unique identity, enhance recognition, and drive business growth.
#Designing
#Conversion
#Development
#Strategy
#Searches
#leads
#seo
#Sales
#Marketing
#Creatives
#Awesome!
Create, Publish & Promote
CEO Junction allows you to build a strong brand identity by creating engaging content, publishing it seamlessly, and promoting it effectively to increase brand awareness and drive sales. 
Boost your sales pipeline with our expert lead generation service
Maximize your online visibility with our specialized SEO service.
Experience exponential growth in your sales with our marketing Service.
Hear from our happy customers.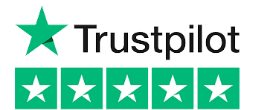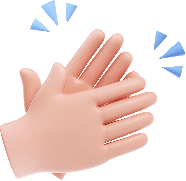 Entrusting CEO Junction with my brand is possibly the best decision I took! Their Digital marketing team is top-notch and the level of enthusiasm in this young team is at a different level altogether.
Anvesh
CEO
I am thrilled with the exceptional service and support provided by CEO Junction. Their team of experts helped us create an outstanding website with a login portal for VertexOne IT that exceeded our expectations. From start to finish, the CEO Junction team was professional, responsive, and attentive to our needs. They went above and beyond to ensure our vision was brought to life, and the end result was a beautiful and functional website that our clients love.
Shyam
MD
"The CEO Junction team developed a stunning e-commerce website for my cosmetics business that perfectly captured my brand essence. Their attention to detail and understanding of my vision truly shone through in the final product. Throughout the entire process, they were responsive and professional, ensuring that every detail was executed with precision. I am grateful for their exceptional digital marketing services and e-commerce website designing expertise, and would highly recommend CEO Junction to anyone looking to elevate their online presence
Swapna
CEO
Have a project in mind? Let's
connect
We have three projects with this template and that is because we love the design,
the large number of possibilities.